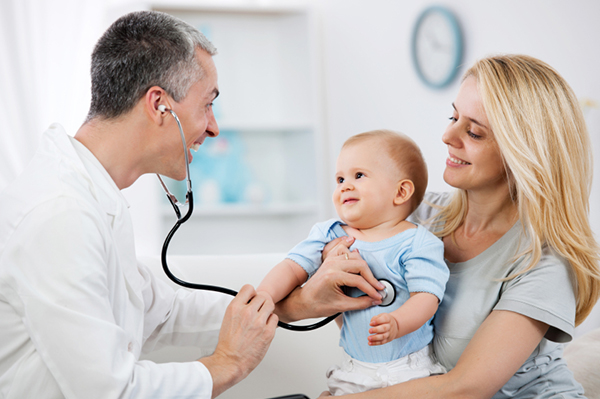 In a world where the internet is an integral part of various aspects of both life and business, the healthcare industry is also beginning to integrate the use of internet marketing tools to help boost medical practices and their methods of patient and provider communication. For many of these practices, being able to have a successful website can easily mean the difference between reaching potential patients and missing the mark completely. Here we will discuss what internet marketing is and what it means for pediatricians.
Understanding Internet Marketing
Being able to use internet marketing tools successfully is something that takes both time and patience. Here at Axiom Health Care Marketing, we have professionals who are able to help you understand all of the tools and aspects involved, as well as ensure that your practice has everything that it needs to succeed in the online world.
Among the various tools that we provide are website design, social media marketing, search engine optimization, and blog creation. All of these tools are integral parts of a successful online strategy for both expanding and boosting your practice's profitability and target market. Another aspect of this is that it provides a way for your patients to interact with you and understand more about who you are, what you do, and all of the services that you provide.
Various medical clinics have actually implemented systems so that patients can easily set up appointments online, as well as the ability to privately message their doctor so that simple information can be relayed without an appointment, such as lab results. This can be very convenient in the world of pediatrics, where busy parents of little ones may not always have the time or ability to take their little one in to see their provider for these kinds of minor things.
Using Marketing in Pediatrics
Pediatrics is a very beneficial field of health care and is also growing rapidly. One of the best ways to help your practice to stand out among this wide field is to ensure that you are using the right marketing strategy. One of the ways to do this is through pediatrics SEO. This simply means that we take specific keywords that define your practice to help boost the ability for patients to find you easily. In other words, it helps to raise the priority of your practice over others in the same category within a search engine system, such as Google, Bing or Yahoo.
Another tool that we use to help your practice is social media marketing. This provides a way for patients to be consistently updated on what is going on in your particular field, which in this case is pediatrics. This information can be important for parents and can also help you to reach a massive audience in a very quick time frame. This definitely helps to boost your practice and ensures that more potential patients know about you and what you do.
The Patient-Provider Relationship
Once there is an internet marketing strategy in place, and your website is stable, it's time to being reaping the rewards. One of these is an increased patient-provider relationship, which enables parents to know more about you, your practice, and your services before making the important decision of choosing you to help care for their little ones.
Being able to use all of these great internet marketing tools successfully can easily be done with the help of our experts. Let us here at Axiom Health Care Marketing help you to reach success in your practice. For more information and a consultation, just give us a call from Vero Beach or Coral Gables today.
Published by Axiom Health Care Marketing