When dealing with the world of health care internet marketing and the patient-doctor level of interaction, it can be confusing at times to determine what methods are best for helping to boost this kind of interaction and relationship to the next level. Patients need and want to be informed and updated on what is going on with you and your practice. Here are some of the great tools that are available to help you:
Catchy Newsletters
A newsletter is a quick and professional way to reach out to your patients and show them everything that is going on within your practice at a glance. It can also be one of the best internet marketing tools to use to help reach out to potential patients to give them a better idea of what you do and the kinds of services that you provide. It's definitely worth investing time and effort into in order to get the kind of results and responses that you want for your practice to experience continued success.
Informative Blogs
Blogs are a fantastic way to share and spread information for both current and potential patients. They can be used to help connect with your patients through frequent and more detailed postings than what can be included in a newsletter. It's the heart of what you are providing to your patients via your website and helps them to see how current you are with your site. Here at Axiom Health Care Marketing, we provide outstanding blog creation services. You can trust that we will show your patients the best of you and your practice.
Social Media Interaction
Interacting with patients through social media marketing can be an interesting path to take. It definitely has both its positive and negative aspects. On the more positive side of this coin, you can easily and quickly interact with patients and potential patients in real time, as well as know what your patients' concerns are as they could post or ask questions on your profile. Your blog posts can also be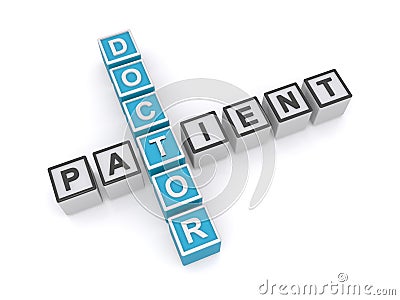 linked to all of your social media sites, making them easily and quickly accessible for anyone who wants to read them.
The negative side to social media is as simple as the fact that no one is perfect and there will be unhappy patients at one time or another. The difficulty is in the power that these people could potentially have on the future of your practice. If they have the ability to go in and post negative and hurtful things about your practice that can be linked to your profile, it can be an immediate red flag to anyone else who's looking for a professional and reliable provider. Knowing how to manage these kinds of situations and how to use this internet marketing tool properly can really make or break the level of interaction that you are able to maintain with your patients.
Videos and Video Editing
Having the ability to use professional videos on your site can be a huge boost in the level of relatability and interaction that you have with both current and future patients. These videos can be a window into the heart of your practice, and can show the pulse behind everything that you do. From giving professional introductions of yourself and your staff, to going in depth about the different kinds of procedures that you provide, these videos can truly become an intricate part of your internet marketing strategy when used properly.
Here at Axiom Health Care Marketing, we provide outstanding internet marketing services, including all of the tools that have been mentioned throughout this article. By trusting us to help take care of all of your practice's internet needs, you can be assured that both your practice and your patients are in good hands. Contact us from Key West or Hallandale Beach today for a free consultation.
Published by Axiom Health Care Marketing